Made in France
Made in France


French made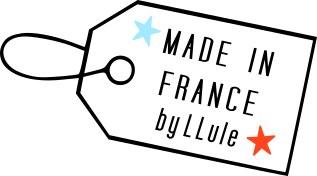 French creations edited in very small series and unique pieces
The LLULE creations are made in France in the workshops LLule in Penchard. Each manufacturing step (design, materials research, development and creation) is made by the designer. The supplies used in the compositions are carefully chosen in France and in the EU.

The LLULE jewelry is mainly created in silver 925. Any hypoallergenic metals selected France and EU can also enter in the creation of certain products. The beads and stones used are mostly precious stones (the new name of semiprecious stones) and cultured pearls. The other beads are pressed glass and Bohemian glass. The selected leathers are tanned in France. They are then cut and crafted by hand by the designer.

The LLULE accessories are made with quality metals, manufactured in France and the EU. Each trunk ring is welded for optimize the strength of the accessories. LLule uses selected leather and tanned in France. The leather pieces are cut and shaped by the designer.