Legal Notice
Legal Notice


LEGAL NOTICE
The website LLULECREA.COM is a site selling exclusive creations:
LLULE ENTERPRISE CRÉATIONS©
Responsible for the website
:
Lisa Lemonnier
Adress
:
"LES ATELIERS DE LLULE" 15 rue de Neufmontiers 77124 Penchard
Mail
:
llulecreation@gmail.com
Design and development
:
LLULE ENTERPRISE CREATIONS
Publishing director
:
Lisa Lemonnier
N° SIRET
:
513 796 243 00014
Reproduction rights
:
any reproduction of texts published on www.llulecrea.com is strictly prohibited without the explicit permission of the editor.
Photos and illustrations
:
photos, texts and illustrations published on www.llulecrea.com are the exclusive property of LLULE Any reproduction in part is prohibited without prior approval.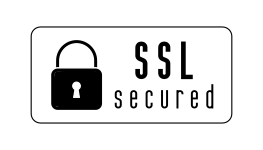 SITE UNDER CERTIFICAT SSL
YOUR DATA ARE PROTECTED AND YOUR SECURE PAYMENTS.
The little LLule cares about the security of its customers' data.
The site is entirely under HTTPS protocol, your data is protected and your payments 100% secure.
When you browse llulecrea.com, a small padlock appears in your browser bar, proof that you are visiting a protected site.
We are committed to ensuring the privacy of personal information provided by our visitors and customers.
CHARACTER OF THE DATA COLLECTED ON THE SITE
To process your order, we must be able to know and memorize some of the parameters which are communicated to us by your computer: who you are, the items you are currently viewing, buy ... The cookies are programs used in the sole purpose of storing the time of your visit, your identity (known thanks to your username and password) and the contents of your cart as and when you fill it. Once your shopping is complete, this information is automatically erased. No worries.
PROTECTION OF PERSONAL DATA
SITE UNDER CERTIFICAT SSL. Your data are protected and your secure payments. As V.P.C. site, we gather certain information necessary to process orders. This information is held with the utmost confidentiality and remain internal to llulecrea.com.
TRANSACTION SECURITY
Payment by credit card is provided by Payplug or PayPal, recognized for its reliability in Internet transactions. The transaction made between you and Payplug or PayPal is encrypted (3-D SECURE for PayPlug, SSL for Paypal). The banking information you provide is encrypted on your computer and will never circulate unencrypted on the Internet. No credit card number is thus stored on our server.
COMPLIANCE WITH REGULATIONS
In accordance with the Data Protection Act dated 6 January 1978, you have a right to access, rectify, modify and delete data concerning you. You can exercise this right by sending a mail through our mail: llulecreation@gmail.com or at : LES ATELIERS DE LLULE 15 rue de Neufmontiers 77124 Penchard FRANCE