Headband, hairband and hair slide
Headband, hairband and hair slide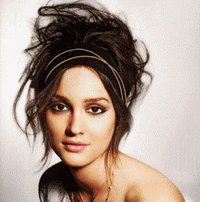 This year not to miss, we must put some fantasy in our manes!
Greenhouses-heads, combs, headbands, tiaras for princesses, pliers, rhinestones, flowers, feathers, we have fun, we use and abuse of this multitude of hair accessories, all the follies are allowed, enjoy it !!
❤

❤

❤

❤

❤
We cracked for...
❤

❤

❤

❤

❤
in ALEXANDRE DE PARIS
I
llustrious hairdresser, Alexandre De Paris headdress a long list of celebrities. Over time, the designs of Alexandre de Paris accessories became cult designs. The romantic Camélia, the "Tenderly" bows, the minimalist pure Art Deco geometrics, but also the "Couture" creations that are a tribute to Haute Couture... all of these are mythical collections which have made the reputation of the brand.
in ELEMIAH DELECTO
T
his is only a tiny part of all sublime creations of Laurence Duval. Big hair slide and small , peaks, combs, greenhouses-heads, headbands, elastics, in silvery, golden and copper-colored versions. But also a line of matched jewels and a children's department. Elegant accessories, perfected for a marriage or for everyday wear. Enter in the feminine and romantic world of this talented creator.
shopping hair accessories fashion accessories